In collaboration with the TN Center of Excellence, the Center for Agriculture and Food Security and Preparedness (CAFSP) at the University of Tennessee has produced a series of CDC-funded, free, online courses focused on foodborne outbreak investigations and team development.
For assistance with a course, please contact Nicole Arrowood at NicoleArrowood@utk.edu.
The online courses may be taken either as introductory training or as refresher training for more experienced staff. The standalone online courses take 3-5 hours each and can be completed independently by team members. Jurisdictions can download complimentary tabletop team activities to continue the development of the acquired knowledge of the public health professionals who have completed the online courses.
The CAFSP is certified by the International Association for Continuing Education and Training (IACET), and participants who successfully complete the CAFSP online courses will be awarded Continuing Education Units (CEUs).
Online Courses and Team Activities
Instructor Led Courses
Developed by the National Environmental Health Association and the Centers for Disease Control and Prevention, Epi-Ready is a two-day in-person workshop for environmental and public health professionals with responsibility for the investigation of foodborne illness outbreaks.
With a team-based approach to training, Epi-Ready focuses on how to efficiently and effectively respond to an outbreak by understanding the roles and responsibilities of the disciplines involved—using the analogy of the 4-legged stool.
The Epi-Ready 4-legged stool represents collaboration between the three disciplines involved in a foodborne illness investigation, environmental health specialists/sanitarians, epidemiologists and laboratory staff. The fourth leg of the stool comprises all others who directly or indirectly are involved in outbreak investigations, including public health nurses, health educators, industry, risk communication/public information officers, and others.
Workshop content is designed to follow the Council to Improve Foodborne Outbreak Response (CIFOR) Guidelines.
Topics are covered through a combination of lecture, question and answer sessions, interactive group exercises and final case study.
Epi-Ready goals are that each leg of the stool…
Better understand the roles and responsibilities of all disciplines in an investigation.
Build a more efficient working relationship and open lines of communication with partners.
Understand that collaboration is KEY!
To set up a training session in your jurisdiction, please contact Siobhan Dodds at siobhan.dodds@tn.gov and Katie Garman at katie.garman@tn.gov
This training is designed to provide teaching strategies for potential instructors to train staff in their agencies or departments. This training emphasizes the importance of the teamwork involved in foodborne disease investigation. We encourage attendees from environmental health professionals, epidemiologists, and laboratory staff from the same or partnering agencies or jurisdictions to attend.
To set up a training session in your jurisdiction, please contact Siobhan Dodds at siobhan.dodds@tn.gov and Katie Garman at katie.garman@tn.gov
Professional Development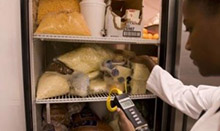 The Department of Public Health and the University of Tennessee, Knoxville (Department of Public Health and Department of Food Science and Technology) jointly offer a fully online graduate certificate in food safety to prepare public health and food industry leaders, researchers, educators, and practitioners to understand and apply knowledge and skills to enhance food safety and prevent food-related disease.

The Center for Agriculture and Food Security and Preparedness, the Department of Biomedical and Diagnostic Sciences, and the College of Veterinary Medicine are partners supporting this certificate.
The certificate offering is coordinated through the Tennessee Integrated Food Safety Center of Excellence and is administratively housed in the Department of Public Health.
The certificate program is designed to build upon and expand concepts from core courses of the curriculum of each discipline's master's degree programs and the previous experiences and interests of students.
Credit hours obtained for the certificate may also count as graduate degree hours. The certificate is also designed for the current workforce in public health or food industry-related employment to acquire additional training and expertise relevant to their job functions.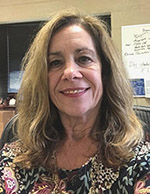 Dr. Kathleen C. Brown, PhD, MPH

For more information, please contact Dr. Brown.
Email: kcbrown@utk.edu
Phone: 865-974-1104