Tools in the Field
Foodborne Illness Outbreak Detection, Investigation, and Response Training for Environmental Health Professionals
The
Training Roadmap
contains a list of the training opportunities that are available. The Roadmap can be used to guide environmental health professionals to trainings to develop knowledge and skills based on the environmental health professional's current training level. The training list is sorted by 3 categories (basic, intermediate, or advanced) based on the amount of knowledge that a person would need to understand and succeed with the training. The basic, intermediate, and advanced categories translate to the progression of Tier 1, Tier 2, and Tier 3 of the competencies. Next to each training, symbols indicate if it is a web-based or an in-person workshop and whether or not there is a fee associated it.
The
Training Descriptions
document is an alphabetical list of all of the trainings included on the Training Roadmap. Each training contains a description of the training, cost, CEUs, length of training, modality (online or in person workshop), and a hyperlink to the training website.
The
Training to Competencies Cross-Reference
document cross-references all of the competencies that are covered by a specific training. When you rollover the competency hyperlinks a description of the competency displays.
Resources
---
---
---
---
---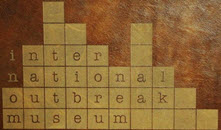 2015 Newsletters
•
Winter 2015 CoE newsletter
•
Fall 2015 CoE newsletter
•
Summer 2015 CoE newsletter
•
Spring 2015 CoE newsletter
---